Laser Rejuvination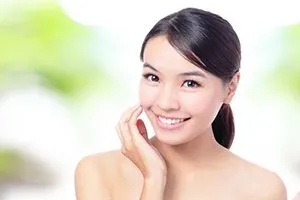 Both the pleasures and stresses of life, along with aging, tend to cause our skin to appear older. While many of our patients choose makeup or even invasive surgery to counter the aging process, there are skin resurfacing treatments available to reveal more even, luminous, younger looking skin. A skin resurfacing program will be designed for the individual patient.
The best results for skin rejuvenation are achieved when all causes of aging are addressed. Proper diet is essential, while sun damage must be corrected. Laser resurfacing is used for multiple purposes including decreasing fine lines and wrinkles while improving overall complexion from sun damage and scars.
Laser rejuvenation is a treatment to resurface your skin, while improving the texture, clarity and overall appearance of your skin. Some conditions that can be treated include:
Static wrinkles
Dynamic wrinkles
Pigmentation
Scars
Vascular conditions
Loss of skin tone
By visiting a dermatologist, you can find the best skin rejuvenation treatment plan so that you can look and feel younger.
If you want younger looking skin, call us at (212) 517-5171 to schedule an apppointment in our New York, NY office.